Posted 21/01/2020 16:08:46
---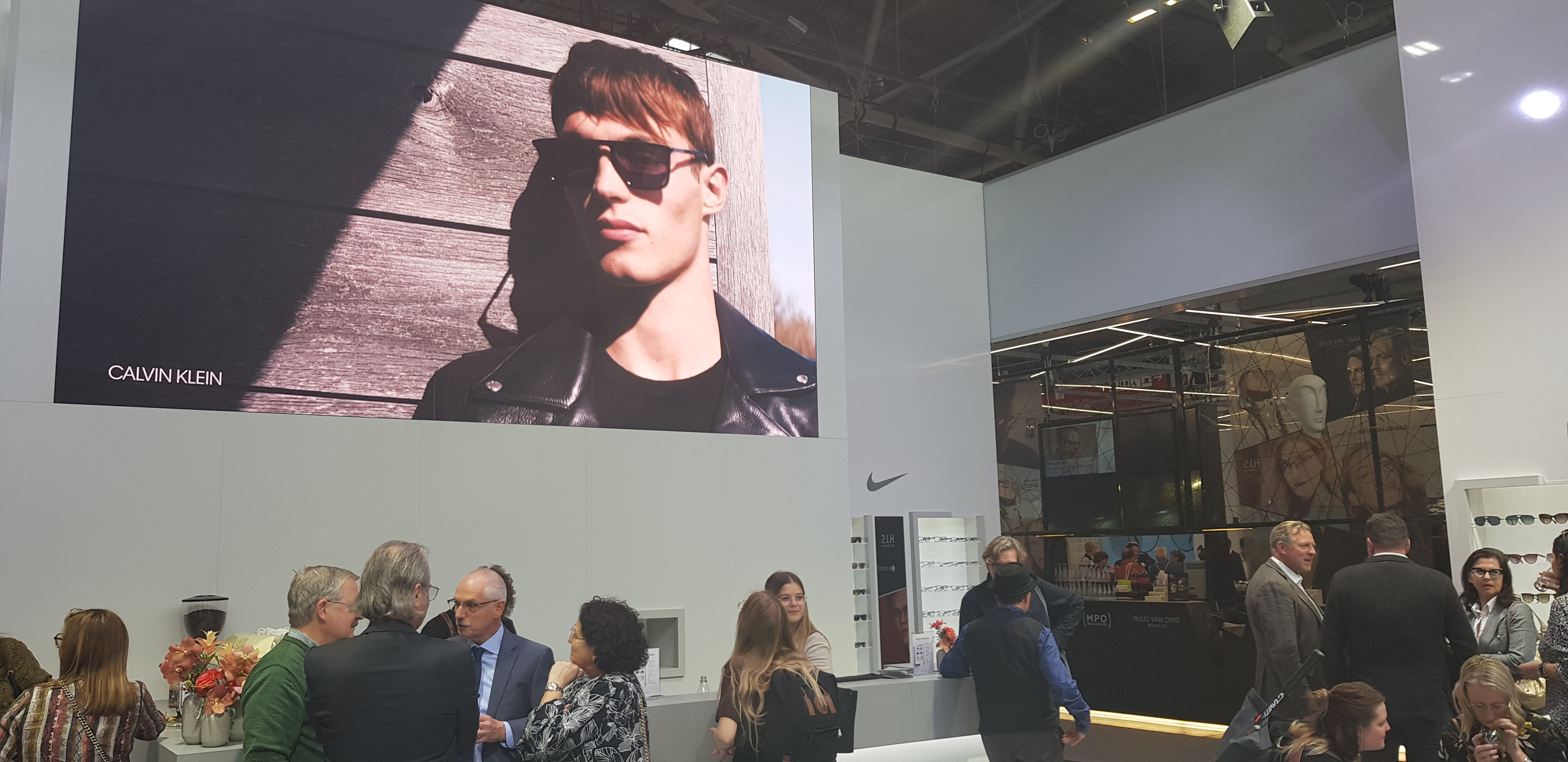 ---
Eyewear Fashion Trends for 2020-my review of Opti Munich trade show
Fashion trends are often difficult to predict because they are organic changes, by which I mean just because something is being sold it does not necessarily follow that it is being worn.
I recently returned from one of the largest optical trade shows in the world, Opti Munchen, Munich, on a buying trip accompanied by my buyer and practice manager, Pam. Not only did we look at eye wear styles that were being exhibited, we also paid particular attention to what the thousands of visitors were wearing.
This exhibition dwarfs by a factor of ten anything we have in the UK and, in my experience, European eyewear styles take at least a year to find their way over here, where they tend to be somewhat watered down, particularly outside of London. In England we seem to be unwilling to spend as much or be as adventurous on what is, after all, a facial adornment and says a lot about us and our characters in a subtle way. For instance a very bright and differently styled frame will often betray a confident bubbly personality and a light pastel coloured frame, a more quiet personality. Here in the UK we do seem to be a lot less conservative in spectacle fashion and quite probably in clothes as well although in clothing I am not qualified to comment.
Current trends
Wooden spectacles
There are more and more spectacles made out of wood appearing, they have a unique and rather obvious appearance, expensive difficult to adjust and best suited to well off climate activists.
3D printed spectacles
These are very light weight, usually matt finished in a single colour plastic material. They have a high Tec modern appearance and when they perfect the technique may well be the custom made frame of the future-but not for now and they are expensive for what they are.
Round eye spectacles
These seem to be back in a big way, but not the original harry potter style, much more John Lennon but in bright colours and often with a double bridge bar and in quite funky designs. I like them and we brought several collections back.
Large eye spectacles
Bigger glasses seem to be coming back in, making a statement particularly round or aviator styles for both men and women. These look great but ar not really suitable for small faces or large prescriptions.
Recycled spectacles
For the environmentally conscious there are also recycled specs and glasses made from plastics from the oceans, I suppose every little helps.
---